Information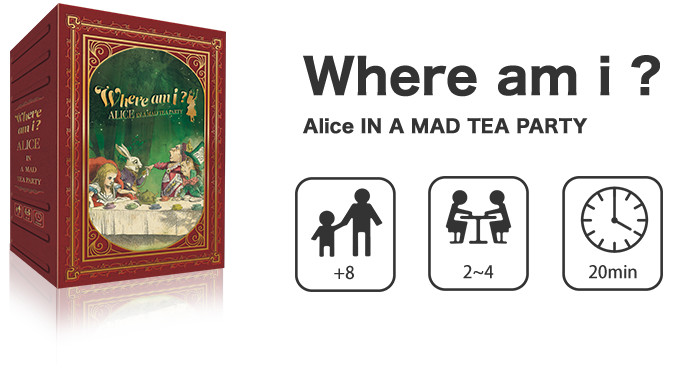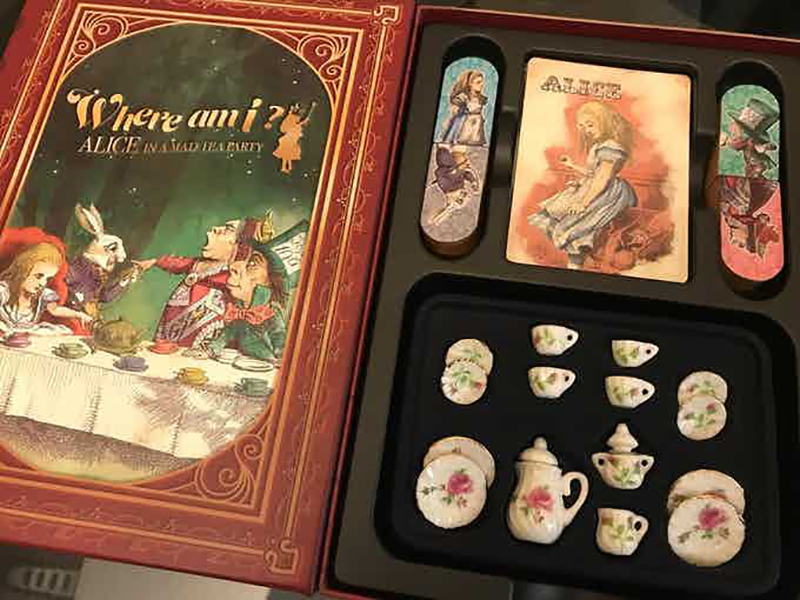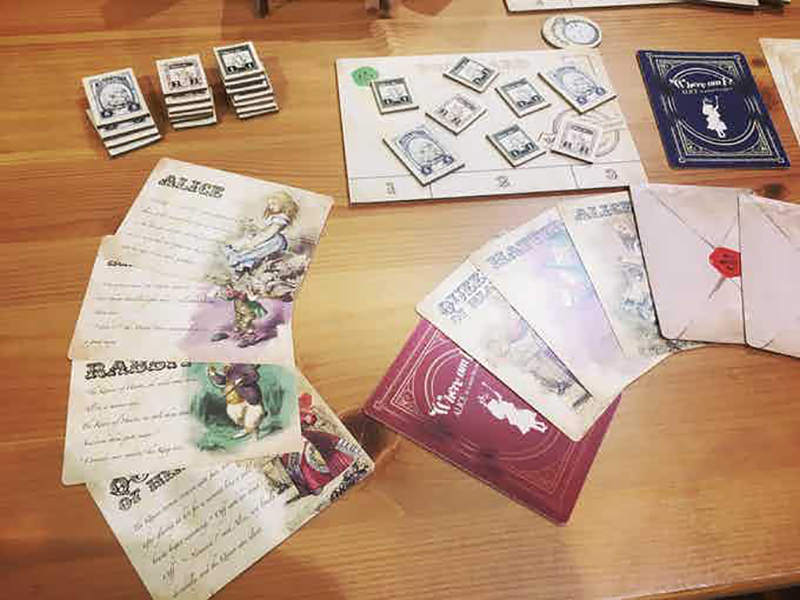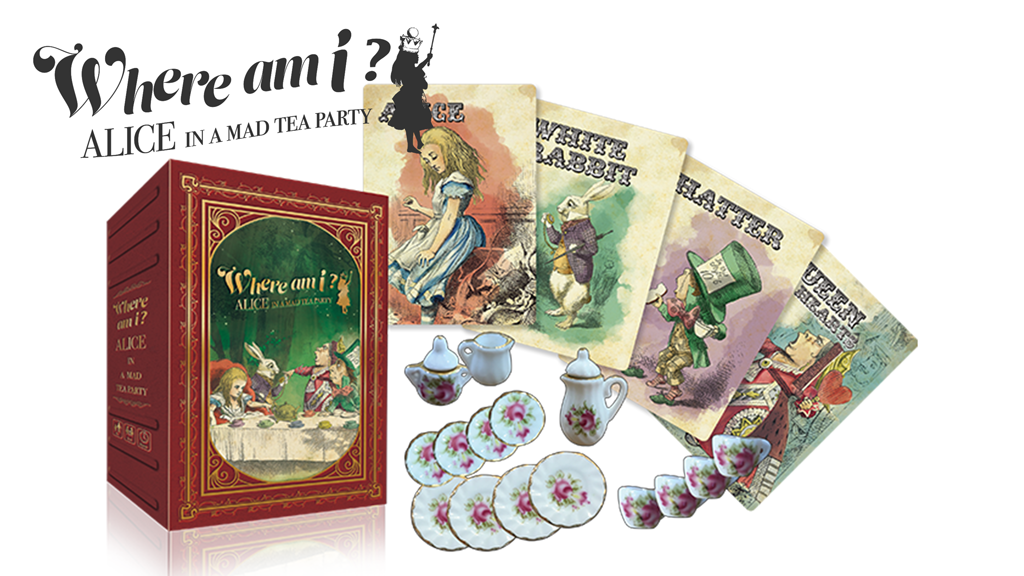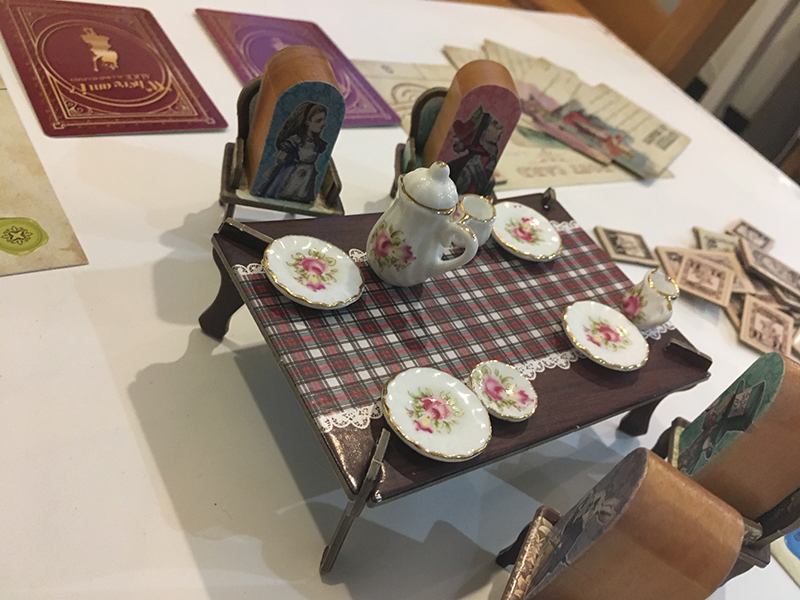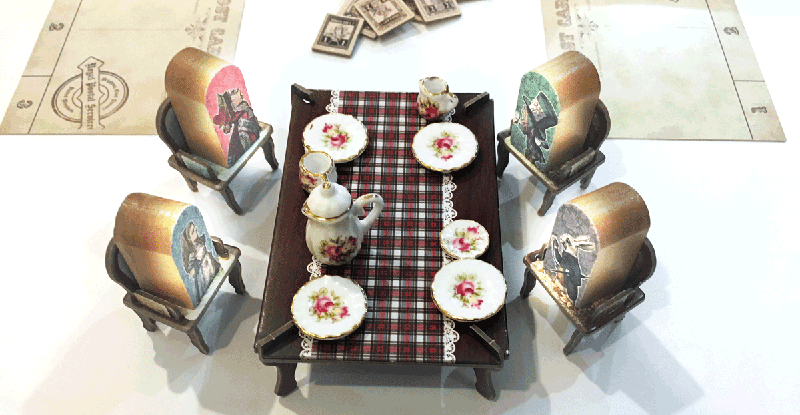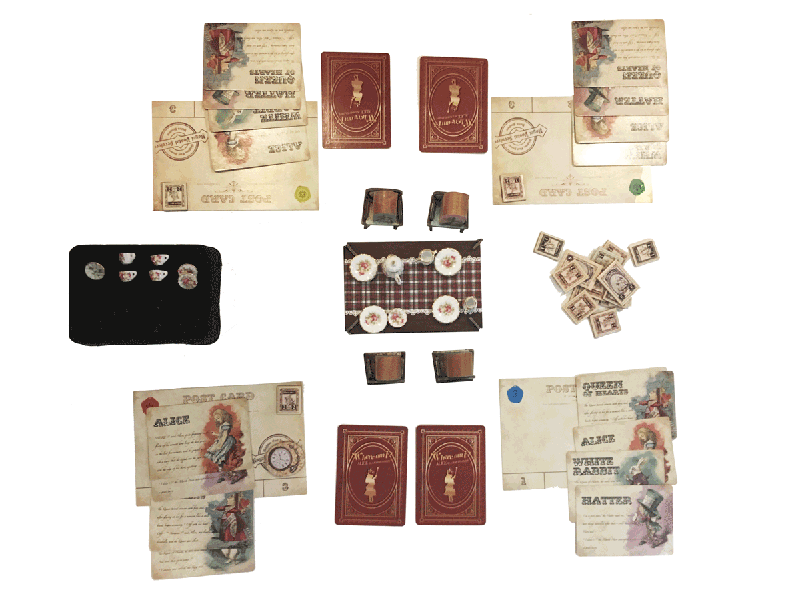 This game is a combination of two types of gameplay. Hidden traitor and Area majority. The rules are simple and easy to learn, but the game offers profound tactics. The components are gorgeous, using real ceramic miniature tea sets. The chair and the table can be easily assembled, and the tea set looks great in photos when arranged on the table. Alice in Wonderland characters are beautifully printed on wooden pieces.
① The game express the world of "Alice in Wonderland" in very detail.
The outer box is shaped like a book, and when you open the box, you will find desks, chairs, classics stamps and real tea set.
② The tea cups and a pod used in this game are real miniature pottery for you to enjoy the tea party.
③ You will enjoy this game for fun time with your family.
2-4 people can enjoy conversation and this game.